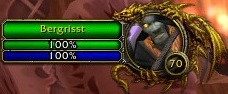 Bergrisst is the Forsaken lead guitarist of the thrash metal band, the The Tauren Chieftains, replacing Arthas Menethil following the events of Warcraft III: The Frozen Throne.
His armor resembles the Vengeful Gladiator's Regalia and he plays the Arcanite Ripper, which is based on the Arcanite Reaper. The Arcanite Ripper was dropped by Tenris Mirkblood, who appeared for a limited time in Karazhan during the second Scourge Invasion, and features a hidden effect which allows the player to transform into Bergrisst and shred on the guitar.
His real life counterpart is Dave Berggren.
The The Tauren Chieftains currently play at the Darkmoon Island every hour.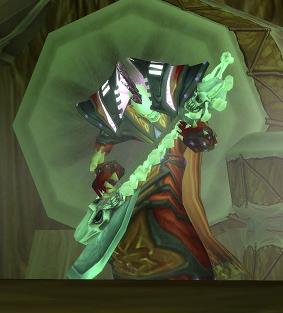 External links