This is a silly article

This article is silly. Coming from a source other than the computer games, trading card game, novels, RPG, or manga, its content is not part of official Warcraft lore, but nevertheless has become part of the culture belonging to the World of Warcraft community.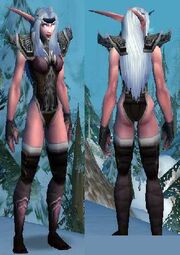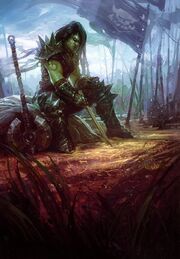 Female armor tends to cover less than does male armor. While this is clearly not for defense, it makes the boys come to the yard. Many players with male avatars have complained that they aren't getting fair treatment, but some enterprising and imaginative artists have proposed changes to level the playing field.
Chest items
Leg items
Sets
Media
Males In female armor
This is how Warcraft male characters, leaders and NPCs might look in female armor:
Notes
Not so silly section
Many people see this as mere fanservice, while others see it as just following game industry cultural norms which is designed to appeal to teenage boys.[citation needed] Unfortunately, even WoWWiki has been victimized by this normal perspective and has been called out for it.[1] There is little practical value in many of the revealing features in female armor. Fortunately, there has been some evidence this situation may be improving.[2]
References
External links