Flame Cap

Item Level

67

Requires level 55
Use: Chance to strike a ranged or melee target for 40 fire damage. Also increases fire spell power by 80. Lasts 1 min. (3 Min Cooldown)
1 Charges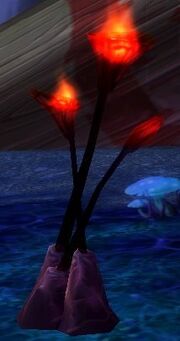 Flame Cap is a herb found exclusively in Zangarmarsh in Outland. The spawn rate however seems to be quite low. Requires 335 Herbalism to gather.
As An ingredient
Flame Cap is unusual as an herb in that it is not used in any recipe and only as a consumable.
External links