For warlock minion abilities, see Minion abilities. For battle pet abilities, see Battle pet abilities.
For the old list of pet abilities, see Pet abilities (old).
A hunter pet can have different abilities, depending on its pet family and specialization. Each pet family, or beast type, has at least one single special skill. All families have an inherent specialization (Cunning/Ferocity/Tenacity), each of which gives access to additional skills. Pets can be re-specced, however, into whatever specialization the hunter desires.
Damaging pet abilities scale with the pet's melee attack power or bonus spell damage. Physical abilities generally gain bonus damage equal to 7% of the pet's melee attack power, while spell abilities generally gain bonus damage equal to 1/3 of the pet's bonus spell damage. See the attack power coefficient article for further details.
Abilities
For pet specialization abilities, see Pet specializations.
Base ability
The damaging abilities are referred to as focus dumps. They are the basic attack assigned to pet families.
| Ability | Pet families |
| --- | --- |
| Avoidance (passive) | All pets |
| Bite | Basilisk, Bat, Beetle, Boar, Carrion bird, Chimera, Core hound, Crocolisk, Devilsaur, Direhorn, Dog, Dragonhawk, Fox, Hydra, Hyena, Nether ray, Quilen, Ravager, Riverbeast, Rylak, Serpent, Shale spider, Spider, Turtle, Warp stalker, Water strider, Wind serpent, Wolf, Worm |
| Claw (pet) | Bear, Bird of prey, Cat, Crab, Porcupine, Raptor, Scorpid, Silithid, Spirit beast, Tallstrider |
| Growl (pet) | All pets |
| Smack | Clefthoof, Crane, Goat, Gorilla, Monkey, Moth, Sporebat, Stag, Wasp |
Special ability
These abilities are assigned to one pet family only, and are the hallmark of that family. They largely consist of abilities that provide buffs to allies or debuffs to enemies.
Note that the special abilities for exotic beasts are listed in the exotic ability section.
Exotic ability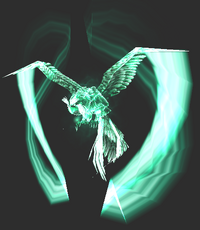 These abilities are used solely by exotic beasts, which can only be tamed by beasmaster hunters with the [Exotic Beasts] ability. Special abilities for exotic beasts are also included here, rather than in the special ability section.
Bonus ability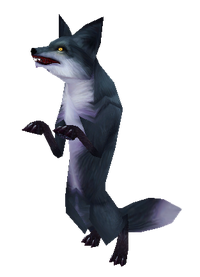 These are largely for vanity reasons and perform no other function, with the exception of prowl.
Patch changes
See also

Wowhead

Petopia