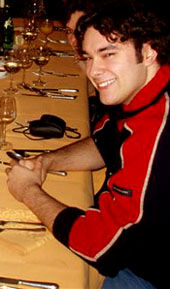 Michel Martin Koiter (3 May 1984 – 18 March 2004) was one of Blizzard's premium artists. He was known under the name of "Twincruiser", an artistic collaboration with his twin brother René Koiter.
He died at the age of 19 of unexpected heart failure.
Smurf / Te / Jess / Jaz https://www.youtube.com/watch?v=coFQ6YcHG7E
the possibility of that video referencing his burial in game.
Tributes
Gallery
External links

Sons of the Storm
Profile

Sons of the Storm
Art Gallery

Sons of the Storm
Memorial