| | |
| --- | --- |
| | The subject of this article or section is part of Children's Week, a seasonal event that lasts one week. Once the event has run its course, this will no longer be available until next year, but there are no guarantees. |
Orphan Matron Aria can be found in the middle of the Eventide district of Dalaran during Children's Week. Aria begins and ends the Northrend quest chain, revolving around either a Wolvar Orphan or an Oracle Orphan.
Quests
She sends mail to all players in an urgent action bulletin:
URGENT ACTION BULLETIN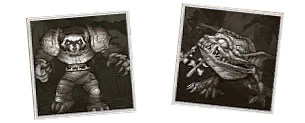 The orphans of Northrend need your help. For less than the cost of a cup of [Kungaloosh], you can sponsor an unfortunate orphan like little Roo or Kekek. Simply contact Orphan Matron Aria in Dalaran. You can make all the difference in the life of a young oracle or wolvar. Act now!
Oracles quest chain
Frenzyheart quest chain
Script
The Wolvar Orphans will throw the Oracle Orphan's toy to each other, while the Oracle Orphan demands it back. Aria then tells them to behave.
Wolvar Orphan says: If you want, go get, big-tongue baby!
Oracle Orphan says: Give toy back!
Oracle Orphan says: Stop!
Oracle Orphan says: We tell orphan matron on you!
Orphan Matron Aria says: Children, please behave yourselves! No one will want to adopt you if you keep acting like that!
2010 Children's Week bug

Dalaran Children's Week Quest Issue? Look | 2010-05-02 16:30 |
Aredek
Greetings, all.
We are presently aware of an issue which is preventing players from completing the quests Little Orphan Roo Of The Oracles and Little Orphan Kekek Of The Wolvar if they completed either quest last year. While we do not have any specific details to provide in regards to when this issue will be resolved, we will keep you updated with the latest information as it becomes available.
Thank you for your patience.

14. Re: Dalaran Children's Week Quest Line Issue | 2010-05-04 21:36 |
Bashiok
To clarify, this issue won't be able to be resolved for Children's Week this year. If you completed the quest previously you won't be able to complete it again for the other pet this year.
Patches and hotfixes
External links