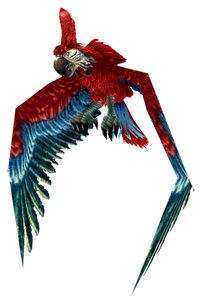 Main article: Bird of prey
Parrots are small to medium sized tropical birds that come in a wide array of colorful plumage. Some Defias pirates are fond of using their pet parrots to attack invaders. Several different types of parrots are available as small pets, and numerous others can be found flitting about in the wild, especially within Un'Goro Crater.
Subspecies
The subspecies below can be tamed by hunters and fall into the bird of prey family.



Blue
Green & red
Green & yellow
Purple
Red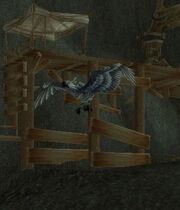 Brown
Dark red
Grey
   [14]  

Ol' Beaky
White
Named
Vanity/Battle pets
Achievement
For those attempting to complete the

 [To All The Squirrels I've Loved Before] achievement there is a parrot on the northern 'edge' of the Golakka Hot Springs although others also roam the Un'Goro Crater. Note that vanity and battle pets (above) do not count towards the achievement.
External links

Warcraft Pets
Parrot vanity/battle pets