m (this feed is dead)

 

(34 intermediate revisions by one other user not shown)
Line 1:
Line 1:
−

__NOTOC__<mainpage-leftcolumn-start />

+

__NOTOC__<mainpage-leftcolumn-start />

 
 
 

{| class="main-welcome-table"

 

{| class="main-welcome-table"

Line 5:
Line 5:
 
 
 

FACEBOOK group (WoWWiki friends) promotion (to right of NOTICES/WELCOME)

 

FACEBOOK group (WoWWiki friends) promotion (to right of NOTICES/WELCOME)

−

-->Join the<br/>[http://www.facebook.com/home.php?sk=group_222250401132679 WoWWiki friends]<br/>[[File:Icon-facebook-22x22.png|14px|link=http://www.facebook.com/home.php?sk=group_222250401132679]] Facebook group!

+

-->Join the<br/>[://www.facebook.com/home.php?sk=group_222250401132679 WoWWiki friends]<br/>[[File:Icon-facebook-22x22.png|14px|link=://www.facebook.com/home.php?sk=group_222250401132679]] Facebook group!

 

! width=60% style="text-align:center;" |<!--

 

! width=60% style="text-align:center;" |<!--

 
 
Line 30:
Line 30:
 

REGISTER and HELP OUT

 

REGISTER and HELP OUT

 

--><div class="main-register-help-box">

 

--><div class="main-register-help-box">

−

Join us, [http://wowwiki.wikia.com/register?redirect=http%3A%2F%2Fwowwiki.wikia.com%2Fwiki%2FPortal%3AMain&modal=1&forceLogin=0 register an account] and [[Special:Community|help out]]!

+

Join us, [://wowwiki.wikia.com/register?redirect=http%3A%2F%2Fwowwiki.wikia.com%2Fwiki%2FPortal%3AMain&modal=1&forceLogin=0 register an account] and [[Special:Community|help out]]!

 

</div><!---------- TEMPORARY INFO ----------

 

</div><!---------- TEMPORARY INFO ----------

−

PATCH 7.1.5 LIVE --><div class="main-temp-info-box">

+

PATCH .1.5 LIVE --><div class="main-temp-info-box">

−

{{l-inline}}&nbsp;[[Patch 7.1.5]] is live!

+

{{-inline}}&nbsp;[[Patch ..]] is live!

 
+

{{b-inline}}&nbsp;[[Patch 8.1.5]] is live! [[Kul Tiran human|Kul Tiran]] or [[Zandalari troll (playable)|Zandalari]]?PATCH 8.1.0 expansion LIVE

 
+

{{b-inline}}&nbsp;[[Patch 8.1.0|Patch 8.1 ''Tides of Vengeance'']] is live! Does your Azerite feel less sore?

 
+

PATCH 8.0.1 expansion LIVE

 
+

{{b-inline}}&nbsp;[[Patch 8.0.1]] expansion is live! Did you survive the [[Stat_squish#Second_stat_squish|stat squish]]?

 
+

PATCH 7.3.5 expansion LIVE

 
+

{{l-inline}}&nbsp;[[Patch 7.3.5]] is live! Will you find the [[Level scaling|level scaled]] old zones a challenge?

 
+

PATCH 7.3.0 expansion LIVE {{l-inline}}&nbsp;[[Patch 7.3]] is live! Time to hit the [[Burning Legion]] where it hurts!-->

 

</div><!-- COUPLES TOURNAMENT

 

</div><!-- COUPLES TOURNAMENT

−

--><div class="main-pre-portal-info-box">

+

<div class="main-pre-portal-info-box">

−

<div class="main-generic-centered-info">Submit a [[Warcraft universe|Warcraft-related]] couple to compete in the [[File:Inv_valentinesboxofchocolates02.png|22px|link=User_blog:Pinkachu/Time_for_the_2017_Couples_Bracket_Tournament]]&nbsp;[[User_blog:Pinkachu/Time_for_the_2017_Couples_Bracket_Tournament|2017 Couples Bracket Tournament]]!</div></div><!--

+

<div class="main-generic-centered-info">Submit a [[Warcraft universe|Warcraft-related]] couple to compete in the [[File:Inv_valentinesboxofchocolates02.png|22px|link=User_blog:Pinkachu/Time_for_the_2017_Couples_Bracket_Tournament]]&nbsp;[[User_blog:Pinkachu/Time_for_the_2017_Couples_Bracket_Tournament|2017 Couples Bracket Tournament]]!</div></div><!--

 

BLIZZCON 2016

 

BLIZZCON 2016

 

<div class="main-pre-portal-info-box" style="width:100%; padding-left:0.4em; padding-right:0.4em; padding-top:0.4em; margin:10px 0; text-align:left; border-radius: 7px; border-bottom:1px ridge #a9a9a9; background-color: #191919;">

 

<div class="main-pre-portal-info-box" style="width:100%; padding-left:0.4em; padding-right:0.4em; padding-top:0.4em; margin:10px 0; text-align:left; border-radius: 7px; border-bottom:1px ridge #a9a9a9; background-color: #191919;">

Line 139:
Line 146:
 

</div>

 

</div>

 

</div>

 

</div>

 
+

<div class="main-portal-wow-races-box">

−

<div class="main-portal-wow-races-box" style="background-color: #191919; border-radius: 7px; border-bottom:1px ridge #a9a9a9; horizontal-align:center; margin:10px 0; padding:0.4em; text-align:center; width:100%;">

 
 

<h3 class="mpcontentbox-header" style="margin-bottom:1em">{{Horde Icon Small}} Horde races</h3>

 

<h3 class="mpcontentbox-header" style="margin-bottom:1em">{{Horde Icon Small}} Horde races</h3>

−

<div class="main-portal-wow-races-subbox" style="background-color:black; margin:auto; vertical-align:bottom;">

+

<div class="main-portal-wow-races-subbox">

 

{| align="center" class="main-portal-wow-races-table mp-horde1"

 

{| align="center" class="main-portal-wow-races-table mp-horde1"

 

|- valign="bottom"

 

|- valign="bottom"

Line 169:
Line 176:
 
 
 

PROFESSIONS

 

PROFESSIONS

 
+

--><div class="main-portal-wow-profs-box">

−

--><div style="width:100%; padding:0.4em; margin:10px auto 0 auto; text-align:left; border-radius: 7px; border-bottom:1px ridge #a9a9a9; background-color: #191919;">

 
 

<h3 class="mpcontentbox-header" style="margin-bottom:1em;">Professions</h3>

 

<h3 class="mpcontentbox-header" style="margin-bottom:1em;">Professions</h3>

 
+

<div class="main-portal-wow-profs-subbox">

−

<div style="margin:auto; text-align:center; vertical-align:bottom;">

 
 

[[Profession#Gathering|<span class="speciallink">'''Gathering'''</span>]]

 

[[Profession#Gathering|<span class="speciallink">'''Gathering'''</span>]]

−

{| align="center" style="display:inline-block; text-align:center;" cellpadding="2" cellspacing="1"

+

{| align="center" ="--"

 

|[[File:Trade herbalism.png|link=Herbalism]]

 

|[[File:Trade herbalism.png|link=Herbalism]]

 

|[[File:Trade_mining.png|link=Mining]]

 

|[[File:Trade_mining.png|link=Mining]]

Line 184:
Line 191:
 

<!-- end div Gathering --></div><div style="border-top:1px dotted #666; margin:auto; text-align:center; vertical-align:bottom;">

 

<!-- end div Gathering --></div><div style="border-top:1px dotted #666; margin:auto; text-align:center; vertical-align:bottom;">

 

[[Profession#Production|<span class="speciallink">'''Production'''</span>]]

 

[[Profession#Production|<span class="speciallink">'''Production'''</span>]]

−

{| align="center" style="display:inline-block; text-align:center;" cellpadding="2" cellspacing="1"

+

{| align="center" ="--"

 

|- valign="bottom"

 

|- valign="bottom"

 

|[[File:Trade_alchemy.png|link=Alchemy]]

 

|[[File:Trade_alchemy.png|link=Alchemy]]

Line 194:
Line 201:
 

|[[Enchanting]]

 

|[[Enchanting]]

 

|}

 

|}

−

{| align="center" style="display:inline-block; text-align:center;" cellpadding="2" cellspacing="1"

+

{| align="center" ="--"

 

|- valign="bottom"

 

|- valign="bottom"

 

|[[File:Trade_engineering.png|link=Engineering]]

 

|[[File:Trade_engineering.png|link=Engineering]]

Line 204:
Line 211:
 

|[[Jewelcrafting]]

 

|[[Jewelcrafting]]

 

|}

 

|}

−

{| align="center" style="display:inline-block; text-align:center;" cellpadding="2" cellspacing="1"

+

{| align="center" ="--"

 

|- valign="bottom"

 

|- valign="bottom"

 

|[[File:Trade_leatherworking.png|link=Leatherworking]]

 

|[[File:Trade_leatherworking.png|link=Leatherworking]]

Line 214:
Line 221:
 

<!-- end div Production --></div><div style="border-top:1px dotted #666; margin:auto; text-align:center; vertical-align:bottom;">

 

<!-- end div Production --></div><div style="border-top:1px dotted #666; margin:auto; text-align:center; vertical-align:bottom;">

 

[[Profession##Secondary_professions|<span class="speciallink">'''Secondary'''</span>]]

 

[[Profession##Secondary_professions|<span class="speciallink">'''Secondary'''</span>]]

−

{| align="center" style="margin:auto; text-align:center;" cellpadding="2" cellspacing="1"

+

{| align="center" ="-"

 

|- valign="bottom"

 

|- valign="bottom"

 

|[[File:Trade_archaeology.png|link=Archaeology]]

 

|[[File:Trade_archaeology.png|link=Archaeology]]

Line 231:
Line 238:
 
 
 

NEWS

 

NEWS

 
+

--><div class="main-portal-general-info-box">

−

--><div style="width:100%; padding:0.4em; margin:10px 0; text-align:left; border-radius: 7px; border-bottom:1px ridge #a9a9a9; background-color: #191919;">

 
 

<h3 class="mpcontentbox-header" style="margin-bottom:1em">News from {{wwicon|bnetwowus|Battle.net#External_links}}</h3>

 

<h3 class="mpcontentbox-header" style="margin-bottom:1em">News from {{wwicon|bnetwowus|Battle.net#External_links}}</h3>

−

<rss>http://us.battle.net/wow/en/feed/news|charset=UTF-8|max=10</rss>

 
 

{{Portal:Main/News|noedit=1}}

 

{{Portal:Main/News|noedit=1}}

 

</div>

 

</div>

Line 240:
Line 246:
 

HELP box

 

HELP box

 

-->{{Portal:Main/Help}}

 

-->{{Portal:Main/Help}}

 
+

<div class="main-portal-general-info-box">

 
+

<discussions/>

 
+

</div>

 

<!--

 

<!--

 
 
 

MMO GAMES footer from Community Central

 

MMO GAMES footer from Community Central

 
+

--><div class="main-portal-general-info-box">

−

--><div style="width:100%; padding:0.4em; margin:10px 0; text-align:left; border-radius: 7px; border-bottom:1px ridge #a9a9a9; background-color: #191919;">

 
 

{{w:FooterMMOGames}}

 

{{w:FooterMMOGames}}

 

</div>

 

</div>

−
 
 

<mainpage-endcolumn />

 

<mainpage-endcolumn />

 
 
Line 253:
Line 261:
 
 
 

SIDEBAR PROMOTION: World of Podcasts pre-BLizzCon 2015 party

 

SIDEBAR PROMOTION: World of Podcasts pre-BLizzCon 2015 party

−

[[File:WorldofPodcastsKS.jpg|link=http://kck.st/26fhevp|300px|center]]<br><center>''Help support '''World of Podcasts''' [http://kck.st/26fhevp BlizzCon 2016 party]!''</center><br>

+

[[File:WorldofPodcastsKS.jpg|link=://kck.st/26fhevp|300px|center]]<br><center>''Help support '''World of Podcasts''' [://kck.st/26fhevp BlizzCon 2016 party]!''</center><br>

 

-->

 

-->

 
+

<div class="mpcontentbox-sidebar bg-darkblue">

 
+

<h3 class="mpcontentbox-header" style="margin-bottom:1em">BlizzCon 2019!</h3>

 
+

[[File:BlizzCon_Mobile_app-iTunes.jpg|center|270px|link=BlizzCon 2019]]

 
+

----

 
+

<h4 class="mpcontentbox-header" style="margin-bottom:1em">{{b-inline}} Have you been tempered on the [[Crucible of Storms]]?</h4>

 
+

</div> <!--

 
+

[[User_blog:Pinkachu/BlizzCon_2018|BlizzCon 2018 Coverage]]

 
+

[[File:Blizzcon2018vert.jpg|center|270px|link=User_blog:Pinkachu/BlizzCon_2018]]

 
+

Experienced the {{b-inline}} [[Battle for Lordaeron]]?

 
+

[[File:Blight_spreads_from_gates_of_Lordaeron-square.jpg|center|135px|link=Battle for Lordaeron]]

 
+

----

 
+

Fought the {{b-inline}} [[War of the Thorns]]?

 
+
 
+

[[File:Argus_7.2_Trailer.png|center|270px|link=Argus]]

 
+

----

 
+

[[User_blog:Raylan13/BlizzCon_2017|BlizzCon 2017 Coverage]], if you missed it.-->

 
+

<!-- BlizzCon 2017 was a month ago...

 

<div style="width:300px;height:134px">

 

<div style="width:300px;height:134px">

 

<chat />

 

<chat />
---
Latest revision as of 00:42, 1 October 2019
Join the
WoWWiki friends
Facebook group!
Welcome to
the free Warcraft universe source that anyone can edit
•

WoWWiki plans to reunite with Wowpedia.

Please join the

discussion

to influence how our communities can work together.

•
Follow WoWWiki
on Twitter!

 Patch 8.2 Rise of Azshara is live! Nazjatar or Mechagon?
News from
Warcraft newse
WoWWiki news
Help, policies and guidelines
WoWWiki is a wiki dedicated to cataloging Blizzard Entertainment's Warcraft universe, including World of Warcraft, covering the entire Warcraft series of games, RPG reference books, strategy guides, novels and other sources.
Want to help out? Get an account, and start editing!
Got questions? Check out the help pages or visit our forums! We love having new editors around!
For more info about WoWWiki, visit WoWWiki:About and the community portal.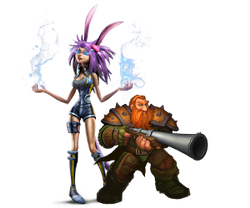 Community content is available under
CC-BY-SA
unless otherwise noted.