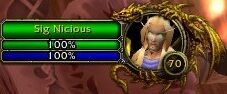 Sig Nicious is the blood elf rhythm guitarist of The Tauren Chieftains. His name is a spoof on former Sex Pistols bassist and backing vocalist Sid Vicious. A difference between Sig and Sid is their instrument, Sig being a guitarist, and Sid having been a bassist.
His real life counterpart is Chris Sigaty.
The The Tauren Chieftains currently play at the Darkmoon Island every hour.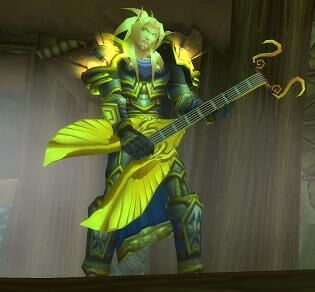 External links