Stonespine is a level 60 elite rare mob gargoyle that occasionally spawns as a replacement to the Rockwing Gargoyles or Rockwing Screechers in Stratholme. This means Stonespine is patroling the area that those gargoyles would be patroling, as all gargoyles found in Stratholme are patrolling the same area. The clearest threat is the danger that Stonespine might aggro while already in combat with other mobs. Stonespine's main source of damage is stacking a bleed, which deals substantially more damage as it stacks. Stonespine can usually be identified as a larger and more gray-colored gargoyle when compared to the other gargoyles.
Videos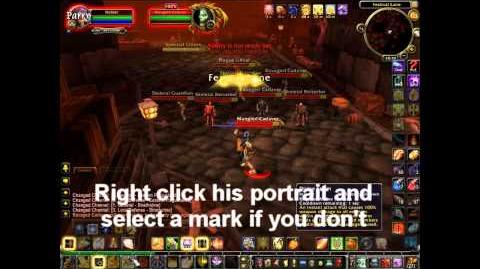 Loot
External links
Community content is available under
CC-BY-SA
unless otherwise noted.