A Challenger Approaches...
Arrived one day via the almighty Google and have come here for various tidbits ever since. Stumbled upon a blank page one day, began typing and the rest is history....
External links

Skittlezz at the Armory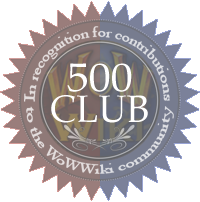 This user is a notable member of
the
500 club
!