BlizzCon 2014 Schedule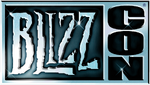 We've got a hefty amount of coverage planned for BlizzCon this year from sunny Anaheim, California! We start with the epic World of Warcraft 10-year anniversary celebration on Friday evening and plan on rolling through the conference all the way through the Metallica concert on Saturday night. Jump into the blog for a full rundown of what panels will be at BlizzCon, as well as a map of the convention center.
BlizzCon 2014 News & Announcements
Check out our new Overwatch site!
---
Cosplay Interviews
Get to know some cosplayers a little better. We've got some bullet points from some of our favorites, including how long it takes to make these masterpieces and additional sites for most of them where you can see much more of their work and learn more about them.
---
BlizzCon in Pictures
BlizzCon is over! While we still have plenty of information to disperse on the independent Blizzard wikias, we wanted to show you the experience in picture form. Sit back and enjoy the ride!


---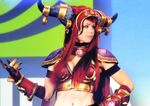 BlizzCon Cosplay
The first night of competition did not disappoint. Lots of cosplay to view, lots of talented people to showcase. We've got a handful of pics we took from the competition, but we'll have more later this evening, along with interviews.


---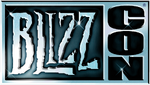 Opening Ceremony News
Some new information dropped for almost all the Blizzard franchises during the Opening Ceremony. While we're excited about the new Hearthstone and StarCraft expansions, the WoW anniversary, and the new Heroes of the Storm beta announcement, heroes, and maps, we're really jazzed about Blizzard's newly announced IP: Overwatch!


---
Warcraft movie roles revealed
Blizzard Entertainment and Legendary Pictures have been working hand in hand to produce the first full-length, live action World of Warcraft movie. While they're trying to keep most spoilers under wraps for now, they did finally reveal the role for each known actor!


---

Wikia will be covering the anniversary celebration of World of Warcraft. This event is being held outside the Anaheim Convention Center - no tickets required! We'll be providing some great pics and an overview for those who can't attend.

There will be food trucks, tattoo artist, and live music!