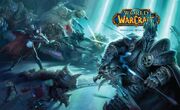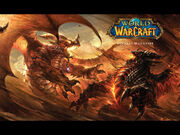 World of Warcraft: The Magazine is a collaboration between Blizzard and Future[1] (a magazine publisher). Blizzard showcased the publication at BlizzCon 2009.[2] The magazine only lasted 5 issues,[3] was often late, and was considered over-priced by many people. However, the content and presentation was considered high quality and the magazine did not have advertising.
Subscriber refund
Subscribers have been sent emails with redemption codes for a refund or a package of the six pets from the Blizzard pet store[3], or other offers depending upon subscription type.
You are apparently only allowed to get a reimbursement if you request it in writing by Sept. 30.[3]
Special offers
Depending on the subscription type, subscribers can choose a combination of special offers:
$60 USD value — 6 companions from the Blizzard pet store.[4]
$35 USD value — 2-year subscription to PC Gamer.[4]
$75 USD value — Exclusive

Kwurky

plush.[4]
Details
Pre-orders received an exclusive green

Kwurky

murloc plush toy.[5]
A promotional booklet for the magazine was included in the BlizzCon 2009 goodie bag.
Current game subscribers could enroll in the magazine starting August 21 for a $40 one-year subscription or $70 two-year subscription in the US.[2]
The magazine's 148-page inaugural issue was "out in time for the fifth anniversary of World of Warcraft" of November 2009 in English, German, Spanish, and French.[2]
Books
References
External links
News

WoW Insider
WoW Magazine ending with issue 5
by Mathew McCurley Sep 16th 2011 at 5:30PM
Old info links

World of Warcraft Official Magazine
Official webpage

World of Warcraft Official Magazine
FAQ
(for refund info)

World of Warcraft Official Magazine
Code
(for non-refund special offer)

World of Warcraft Official Magazine
Refund
(mailing address)